The Midterm Examination
My Dad gave me lots of good advice, and some terrible. (an example of terrible advice was to "make friends with people who know how to fix things, cause then they can help you out." This mercenary approach to friendship has never sat well with me and so I abandoned it years ago. Alas, now I have to call a plumber when my toilet runs). An example of great advice was right before I left suburban New Jersey for suburban Michigan (oddly enough, they looked and felt exactly the same!): "if it's important to the professor, then it will probably be important on the exam." True, Dad, but only in good classes from wise professors. I had a class or two where the course exams did not match the course material, and nothing enraged students more.
Exam writing is like writing and evaluating writing: clarity and consistency are key. Each question and topic should connect to material we focused upon either in lecture, discussion, or the reading. A cardinal sin of teaching is to have examinations that do not reflect the main body of work.
Unless panic will make
you study more - then panic.
So from day one, my students know what's important to me and the exam reflects the main points. First, it's critical that they read and be familiar with the textbook. For years I assigned one and could never think of an effective way to test it (except for reading quizzes, which bored me and them). Hist offers a great way to test: 50% of the exam asks a question directly from "the reasons why" sections. Each chapter has a short insert addressing a major problem from the age. One Gilded Age chapter, for instance, asks why so many Europeans immigrated to the United States during the time and offers four main reasons. For my exam, students must present the main reasons and then fill each one in with details from lecture, the textbook, and Major Problems. The E student won't know the reasons; the D student will know them, but little else. The C student will have one example for each; the B student will have two or three; and the A student will fill that blue book up with example after example after example for each main point. This way, I'm forcing them to take the textbook serious and I can differentiate among them.
Second, it's important to me that students read and know the Major Problems documents. Since their essays force them to quote directly from the documents, the exam focuses on the broad points. And for this, I merely test the main points of the documents, which are encapsulated by the document titles. The titles are some of the best, and easily overlooked parts of Major Problems, for they distill the main points for students. A question might be, "Whom did Reconstruction poet Francis Miles Finch mourn and celebrate in his 1867 poem "The Blue and the Gray"? The answer would be "Soldiers" as nicely and clearly stated on the poem's title. I know what you're thinking: this can be learned from rote memorization and students will forget it after the exam or the semester. Maybe, but maybe some of it will stick. Also, since I ask a set of verbatim questions from this exam on the next one, I force them to learn the answers. They'll know that Jane Addams was in charge of Hull House … they'll know it for Jeopardy, they'll know it playing Trivial Pursuit, they'll know it when they're child takes U.S. history. We may not like memorization and we may know that everything can be found on google, but if you don't know to search for "Hull House" or for "Jane Addams" than you may never know why she's so important. And hell, I've got to have some measure to grade that is somewhat "objective."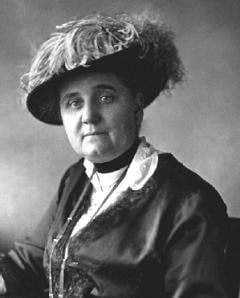 Who advocated "civic housekeeping" in 1906?
Oh, I know: Jane Addams
And here is what I do not do: I do not give out a study sheet with key words, concepts, and ideas. Students can easily figure out those out from the textbook and from lecture Powerpoints (which I also do not distribute). I found that when I gave out a study sheet, I was bound to ask questions from it and was doing too much of the work that students should be doing (filtering which information is most important); I also found that when I gave my students the PowerPoints, attendance dropped dramatically (but then students had no idea why there was an image of Cheaper by the Dozen on the slideshow). I'm not saying that it's wrong to give test preparation sheets or to furnish students with the slide shows. But at some point I asked myself, what's their responsibility and what's mine? I determined that it is the students' responsibility to show up to class, take notes effectively on lectures and the textbooks, and determine which material to study. The responsibility of the professor is to be clear with what will be tested and how it will be evaluated. Good luck, History 110 super scholars, you're going to need it!